Today starts the International Open Access Week themed "Generation Open".
We are celebrating the International Open Access Week with an information desk in the library. Therefor we have prepared some material including brochures, flyers and sweeties. Please feel free to take along information material and sweeties!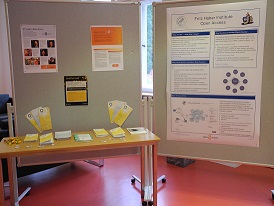 Open Access Information Desk
FHI Library
20 – 24 October 2014
We gladly provide you support regarding publishing in open access journals [internal] and open access repositories, with a focus on PuRe.